Rikrack Turtle Embroidery Kit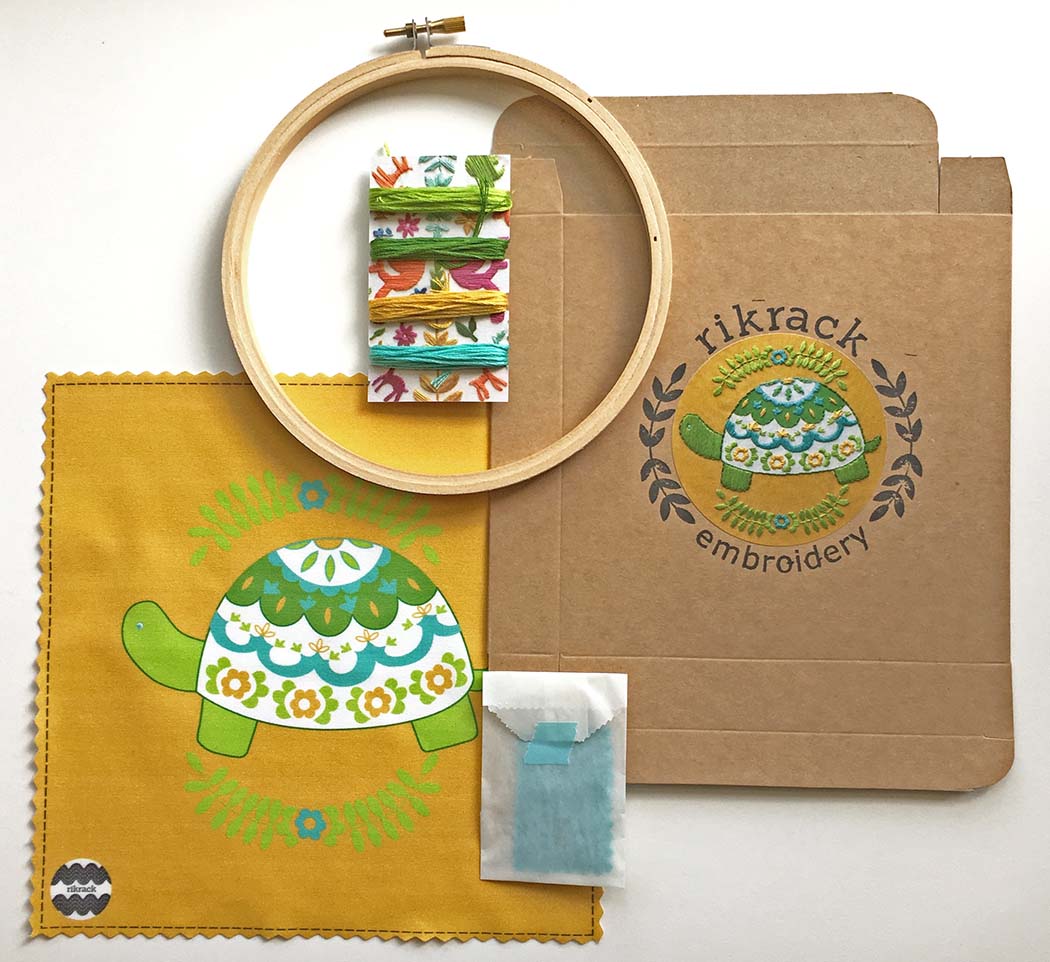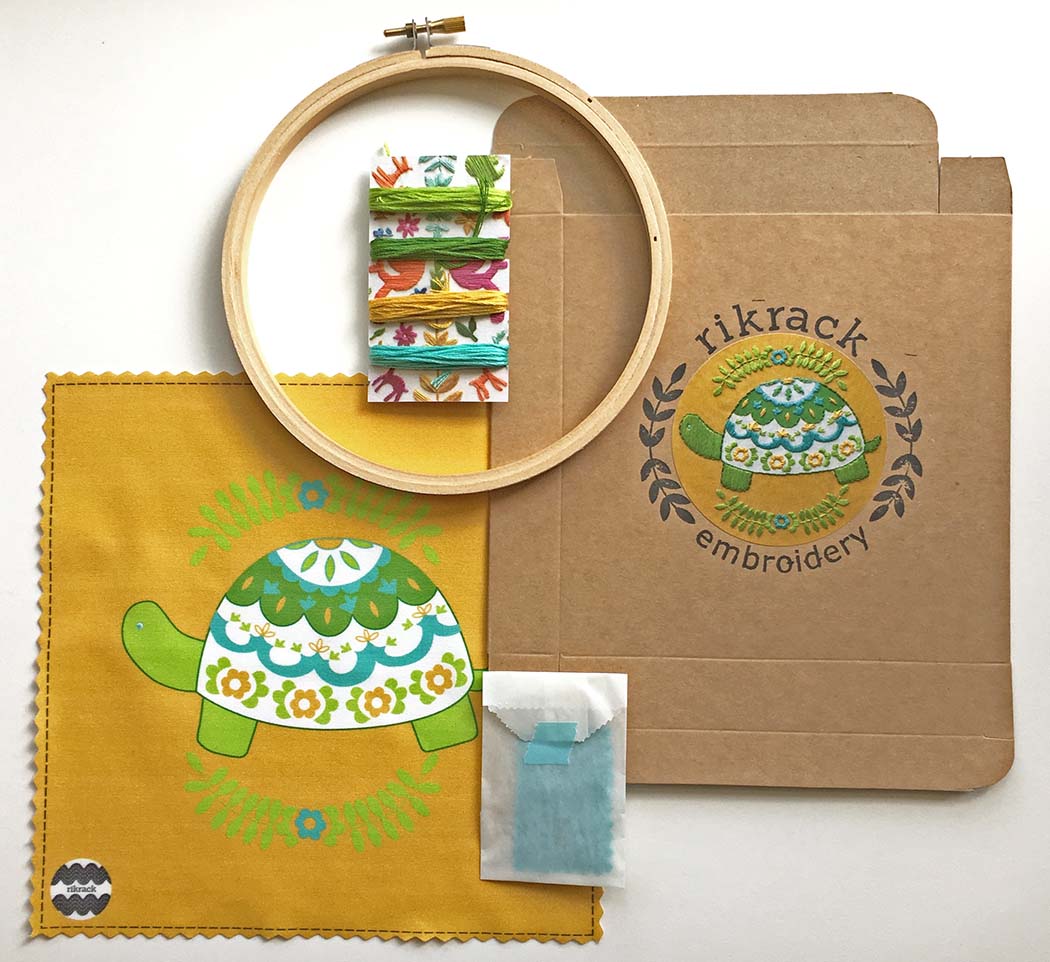 Rikrack Turtle Embroidery Kit
Turtle Embroidery Kit has everything you need to get started stitching!
This happy turtle can't wait to brighten your day!
Preprinted fabric is ready to pop in your hoop and go. Kit includes: preprinted fabric, needle,6 inch hoop, embroidery floss, and instructions. Rikrack embroidery kits are so much fun to embroider you will have trouble putting it down. You can also check out rikrack.com for lots of helpful tips and step by step photos. This kit is mostly Satin Stitch, Back stitch, and a little daisy stitch. Suitable for a beginner. You can find how to tips on rikrack.com in the Embroidery kit -> Turtle tab.
For orders outside of US please visit our Etsy shop www.etsy.com/shop/rikrack